VLC is a really amazing media player that not only plays media files but also lets you do many things. Here is one of the feature we would like to share with you.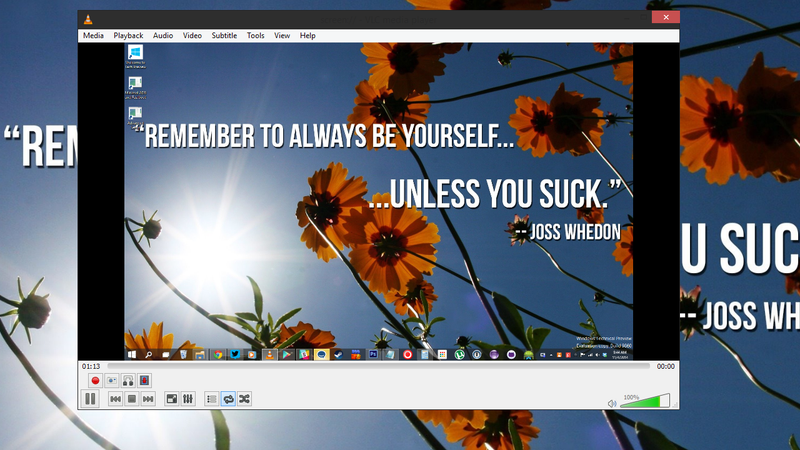 Under Media, click "Open Capture Device."
Click the "Capture Mode" dropdown and select "Desktop."
Modify the frame rate. 15 f/s will probably be good enough for desktop recording, though 30 may be required for more fast-paced movement.
Click the dropdown arrow next to "Play" and select "Convert."
In the "Profile" dropdown, choose MP4.
At this step, you can click the tool icon to modify the settings of this profile. Here you can modify things like resolution or bitrate. We'll use the default settings for now, but you can come back here later if you need to tweak the final product.
In the Destination box, choose a location to place the finished file.
Click Start.
When you're done, you can click the stop button in the player controls to end recording.